RECYCLED MATERIAL
We are proud to say we use 95% recycled material in the production of all of our products. A 60m² Greenwall alone will remove 10,800L of material from Australian landfill and be repurposed to create our living and breathing Eco Panels.
LONGEVITY
The Greenwall Company's oldest wall is 35 years old and still going strong. The use of inorganic growing media used across all products and systems means it will not breakdown overtime.
BIODIVERSITY
Our award-winning team of horticulturists create bespoke planting systems for each project based on aspect, light, airflow and amenity.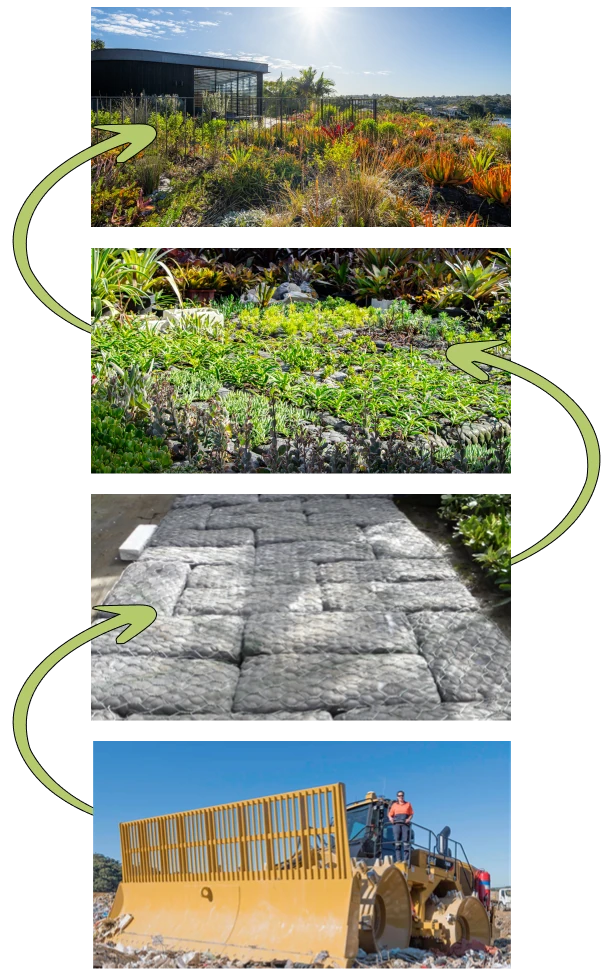 SAVE WEIGHT, SAVE MONEY
Reducing weight across your build will help to reduce unnecessary costly structural load requirements that further contribute to eCO2 emissions and cost.
LOW MAINTENANCE
Save money not replacing slumping soil. Our media does not breakdown and will last the lifetime of the building they are on. Normal soil will slump overtime, needing to be topped up or replaced.
CLEVER WATERING
The average nature strip requires 20L/m²/day whereas The Greenwall Company's Eco Panels only require a maximum of 1.6L/m²/day.
Engage with our 5 easy steps